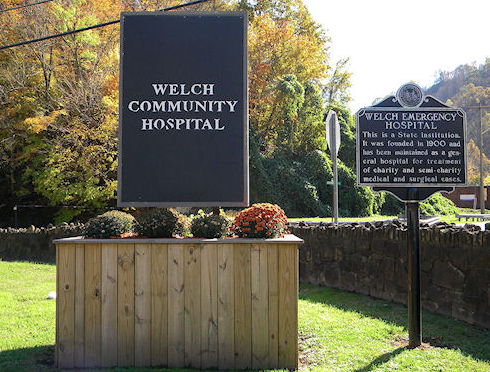 Jun 4, 2017
By CHARLES BOOTHE
Bluefield Daily Telegraph
WELCH — McDowell County mothers-to-be will now have to go out of county to have their babies delivered.
After decades of offering the service, Welch Community Hospital no longer has a delivery department.
The hospital's long-time obstetrics physician, Dr. Julito Sultan, retired, prompting the change, said Allison Addler, with the West Virginia Department of Health and Human Resources (DHHR).
"Since May 31, following the retirement of the OB/GYN physician, Welch Hospital has a part time, temporary OB/GYN doctor who works occasionally in the clinic," she said. "He does not take calls, do surgery or deliver babies. His availability is very limited."
Addler said other hospitals in the region, including Princeton Community, Bluefield Regional Medical Center, Logan Regional and Raleigh General, all have Ob-Gyn departments.
No plans are in the works to bring back the delivery service to the hospital right now, she added.
"Welch Hospital plans to contract with a vendor to provide at least two OB/GYN physicians for coverage in the OB/GYN clinic three days a week for non-emergency services," she said. "But non-emergency services do not include delivery."
Dr. Lori Tucker, an OB-GYN physician who delivers babies at Princeton Community Hospital, said Welch Community had already cut back on deliveries and Princeton and Bluefield should be able to handle any extra patients.
According the the DHHR website, Welch Community had only 57 deliveries in 2014.
"I deliver that many in about two months," Tucker said, adding that a system is already in place to handle some of the patients in McDowell County.
Women can receive obstetrical care there for up to 36 weeks, she said, but getting their ultrasounds and deliveries in Mercer County.
Tucker works with Dr. Joanna Bailey, a family physician with the Tug River Health Clinics.
"I can provide all the other services (for pre-natal care)," Bailey said, adding that she is based in Pineville and visits the Gary clinic once a week.
Bailey said expectant mothers can receive care there up to 36 weeks, except for some blood work and ultrasounds.
After 36 weeks, they see Tucker once a week and for delivery.
Medicaid patients can receive free transportation to other counties, she added.
Bailey said Wyoming County patients usually go to Raleigh General for deliveries.
Tucker said she is the only female OB-GYN doctor in the area, and that can be an issue.
"Some women prefer a female (OB-GYN doctor)," she said, adding that she has recruited Dr. Jodi Posey for at least part-time services. Posey worked at Summersville Memorial, but that hospital closed its delivery service.
Dr. Joe Ellington, another OB-GYN doctor in Princeton, also said the hospital can handle the situation.
"But a long-term solution (for health care in McDowell County) will need to be worked out," he said.
Ellington is also a state delegate.
Sherri Cox, with Bluefield Regional Medical Center, said that hospital is also ready to accept any McDowell County patients.
"The experienced obstetricians, nurses and other members of our labor and delivery team are honored to help welcome nearly 500 infants into the community each year," she said. "We are aware of the changes at Welch Community Hospital and prepared to accommodate all women who need our services to help their pregnancy be a healthy one."
Addler said no other services at the Welch hospital are being considered for closure.
Welch Community Hospital deferred any comments to Addler.
— Contact Charles Boothe at cboothe@bdtonline.com