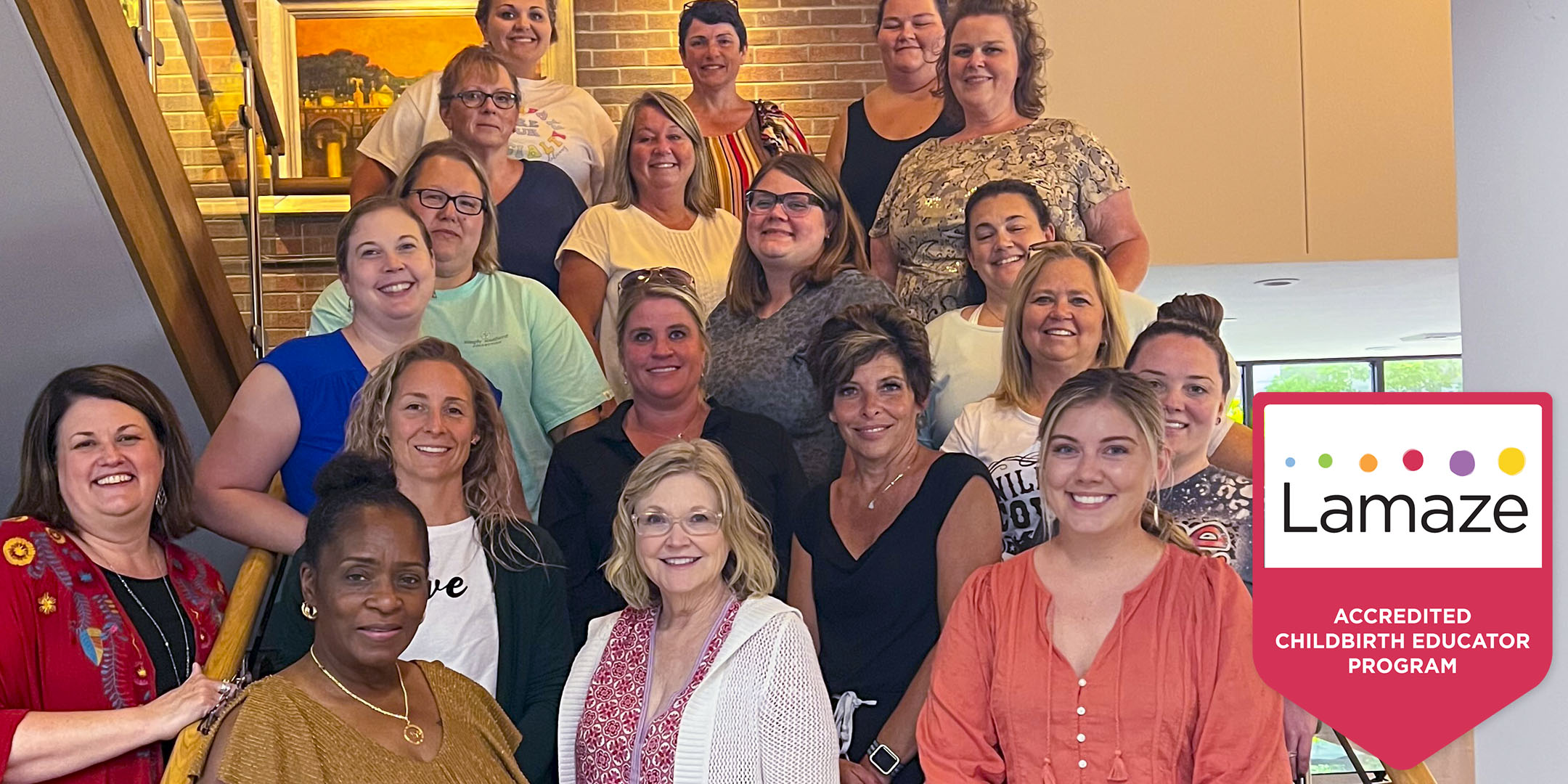 The purpose of the Lamaze Childbirth Educator Seminar is to enable learners to develop the knowledge and skills to plan, facilitate, and evaluate a childbirth education program.
The requirements for becoming a Lamaze Certified Childbirth Educator (LCCE) include attending the seminar and completing the self-study program in the Lamaze Childbirth Educator Study Guide. In addition, it is highly recommended to observe childbirth classes and births; and to individualize a curriculum to teach.
This hybrid seminar provides a 4-hour online introduction to teaching childbirth education and a 3-day in-person course for a total of 20 contact hours and is offered annually usually in the spring.
This seminar can be used to apply for the Lamaze International Childbirth Educator Certification (LCCE) Exam. The certification exams are scheduled each spring and fall. Lamaze International is a provider approved by the California Board of Registered Nursing, Provider Number 15932.  Activity approved for 20 Contact Hours of Continuing Nursing Education credit.  Complimentary registration for those working with parents in WV.
Contact:
Shauna Lively, EdD, RN, LCCE
slively@wvperinatal.org
304-516-1083
The programs listed above are being presented with financial assistance as a grant from the West Virginia Department Health and Human Resources.
---
Join the program!
If you are interested in becoming a Lamaze Certified Childbirth Educator (LCCE) or you would like additional information, please contact:
Shauna Lively
(304) 516-1083
slively@wvperinatal.org
Lamaze Core Pillars
These core pillars underpin the Lamaze International program:
Evidence-Based
All recommendations are firmly grounded in the latest research.
Respectful
Everyone's journey to parenthood is unique. All families are welcomed and respected.
Transformative
Trusted information is provided throughout your journey, recommending the safest and healthiest options to parents without judgment.
Lamaze International has taken over sixty years of research and learning from women's experience of normal, natural birth to gradually but dramatically change their program from being a method for giving birth, to a philosophy that provides the foundation and direction for women as they prepare to give birth and become mothers.
Through evidence-based teaching and advocacy, Lamaze International works to promote safe and healthy pregnancy, delivery, and early parenting.
Their goal is simple: for all parents to feel confident, supported and powerful as they ask questions, make decisions and navigate their path through pregnancy, birth and parenthood.
The Lamaze Six Healthy Birth Practices
Let labor begin on its own.
Walk, move around and change positions throughout labor.
Bring a loved one, friend or doula for continuous support.
Avoid interventions that are not medically necessary.
Avoid giving birth on your back and follow your body's urges to push.
Keep mother and baby together; it's best for mother, baby and breastfeeding.