Our work
The work of the Partnership is centered on the goal of improving health outcomes for pregnant women and their babies in West Virginia.
The essential source of information upon which the initiatives of the Partnership are based is obtained from the Key Informant Survey. The first Key Informant Survey was conducted in 2006 to gain input from medical, nursing and other individuals serving pregnant women and their babies in both rural and urban areas about their opinions regarding why West Virginia has one of the highest rates of infant mortality and low birth weight babies in the nation.
Learn More
The Rest of the Healthcare: Trauma Informed Resources for Pregnant Women and Their Infants
Friday, August 24, 2018
9:00 am – 4:00 pm
Best Western Plus Bridgeport Inn
100 Lodgeville Rd, Bridgeport, WV 26330
This regional workshop targeting north central West Virginia is made possible through a collaborative effort between the West Virginia Perinatal Partnership, the WV Healthy Start/HAPI Project and Right from the Start Program (Region 7, Burlington United Methodist Family Services Agency) of the WV Office of Maternal, Child and Family Health.
Speakers on Adverse Childhood Experiences (ACEs) and trauma informed care will be featured during the morning. The afternoon session will provide an opportunity for participants to learn about the resources in their area that can help address the needs of pregnant women and infants who are experiencing trauma. Community-based providers of mental health, substance abuse treatment, and domestic violence will be available to discuss services offered, eligibility and referral processes.
Learn More and Register
Improving Care for Newborns with Substance Exposure and Neonatal Abstinence Syndrome (NAS)
The West Virginia Perinatal Partnership seeks to provide a better understanding of the extent and cost of the problem of perinatal substance use and to help implement effective interventions to reduce the impact. With funding from the Claude W. Benedum Foundation, and in collaboration with the Department of Health and Human Resources and many other state partners, the Perinatal Partnership is implementing a Quality Improvement initiative aimed at improving the identification, diagnosis and treatment of substance exposed infants in West Virginia.
Improving the identification of Substance Exposed Infants in WV is presented by Sean Loudin, MD of Cabell Huntington Hospital, Stefan Maxwell, MD of CAMC's Women and Children's Hospital, and Collin John, MD of Ruby Memorial, West Virginia University.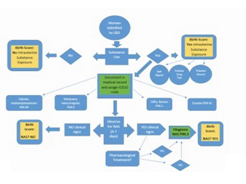 See the Presentation
Pregnant or thinking about becoming pregnant and worried about Zika?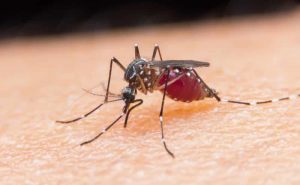 The Zika virus continues to generate concern among all people, particularly pregnant women and their practitioners. With the identification of local transmission within the continental United States, this concern has grown. This article is a brief overview of information available and links to reliable resources for patients and practitioners.
Learn more
West Virginia Perinatal Partnership's  Initiatives