Evidence-Based Nursing Care: Labor Support Skills
May 8, 2019 @ 8:30 am

-

4:30 pm

Free
A LAMAZE® INTERNATIONAL
WORKSHOP 7 CEUS
MIDWIVES AND RNS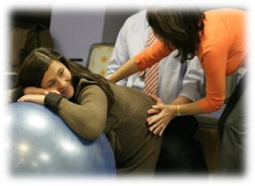 Mon Gen Medical Center
May 8, 2019
Mylan Room of the
Mon Health Conference Center
8:30 until 4:30 pm
Lunch provided
Presenters
Molly McMillion, and Shauna Lively, EdD, RN LCCE will lead this one-day event. Their expertise and guidance will boost your confidence while helping develop the skills needed to become a nurturing labor support care provider. Good labor support, including mothers with epidurals, will reduce CS rates, according to the California Maternal Quality Care Collaborative. ACOG's recently published paper suggests fewer interventions.
Who Should Attend
This workshop has been designed specifically to meet the professional needs and goals of labor nurses, nurse practitioners, nurse managers, midwives, staff nurses and other care providers for women.
What You Will Learn
Upon completion, you will be able to:
Discuss Birth Satisfaction and Its Significance.
Discuss the RN's Role in contributing to Birth Satisfaction and Outcomes.
Describe Physiologic Labor and Birth.
Evaluate Intrapartum Practices According to Standards of Evidence-Based Care.
Practice a Wide Variety of Evidence Based Labor Support Techniques that Both Enhance Labor Progress and Decrease Pain.
Describe Evidence-Based Strategies for Supporting a Laboring Person During Second Stage.
Describe the Birth Practices that Serve as Barriers and Facilitators to Optimal Breastfeeding Outcomes.
Identify Strategies for Improving Patient Satisfaction and Implementing Perinatal Quality Improvement Measures.
Cultivate Your Labor Support Skills by registering for this workshop. Enrollment is limited to 24 participants. Register at www.WVPerinatal.org or Email Shauna.Lively@gmail.com or call 304- 516-1083.
This workshop is generously sponsored by
The WV Perinatal Partnership
Funded by
DHHR Office of Maternal, Child and Family Health